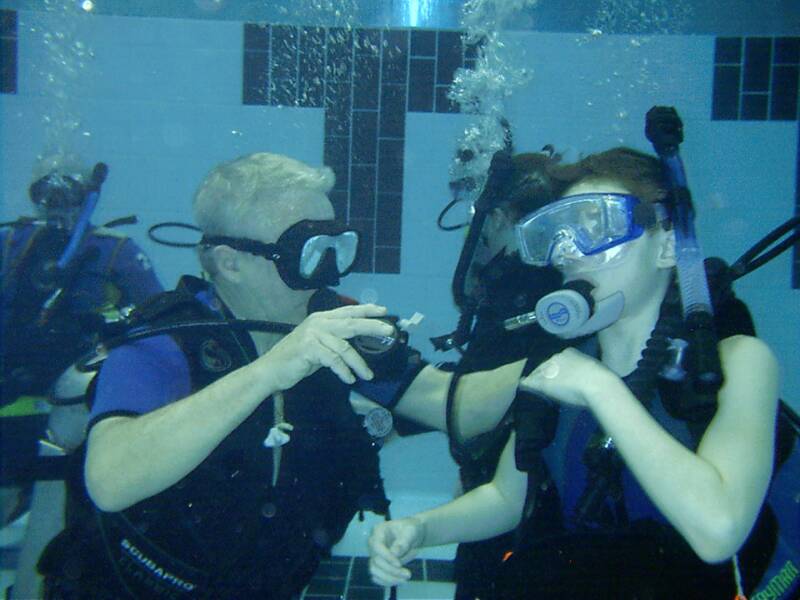 Open Water Diver is your first course  in dive certification.

Contact INTER-SEAS EXPLORATION

to arrange classroom and pool times which will fit your schedule.

We are located in White Lake, Michigan and offer private, semi-private

and group sessions.

Call us at    248-666-9359 to get started.

Referral Course:  You may complete your PADI classroom and pool sessions locally with us, then complete  your open water dives in  the warm ocean of your choice.  A great option for residents of the North! 

Call for details!  248-666-9359.

Website design by Kathy Trax

All photos  copyright 2007 Luke Clyburn and Kathy Trax. All rights reserved.

Site Updated:  February 9, 2011


PADI will conduct the classroom  portion of the training

and we will conduct the training sessions in the pool and open water.

Select the "Get Started" button.